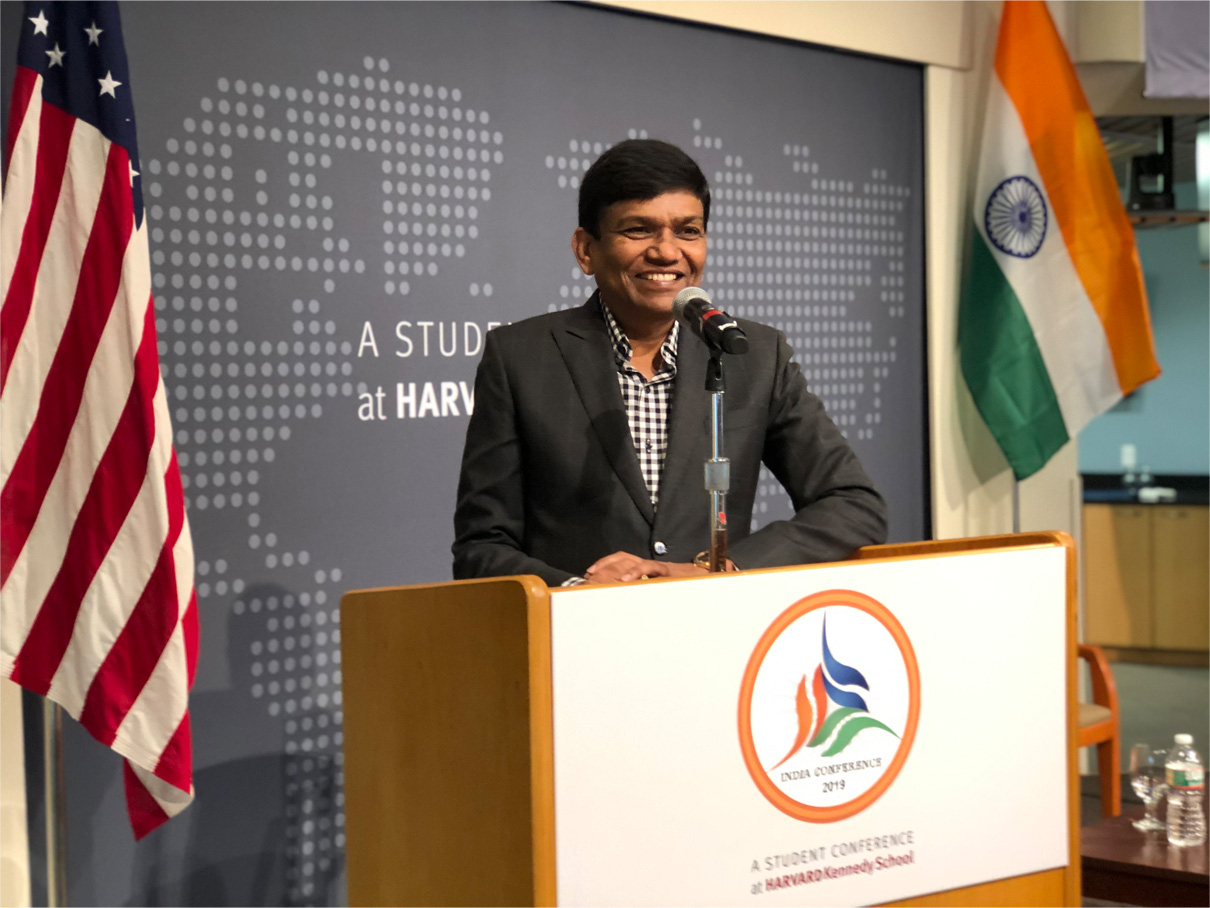 We started our journey as a small video cassette library in 1987. Over the years, we as a group have adapted our core viewers' needs and blended their requirements into our catalogue. We have taken all age groups into consideration to improve our viewers connectivity instead of just producing the content.
In time, we have become one of the largest and well-diversified Media & Entertainment (M&E) corporate groups and we have longstanding established relationships across the M&E industry.
The M&E industry has undergone a rapid transformation over the last few years, with the beginning of a new era of digitization. Indian theatrical revenues are increasing at a fast pace, driven by increased footfalls and higher average price of tickets. In movie production and distribution, Pen Studios continues to drive higher growth backed by the industry's demand for fast-growing multiplexes and digital platforms.
We have continued our strategy of expanding our movie content library and investing in quality content. India is currently witnessing a digital revolution, with content consumption increasing multi-fold across platforms, which means that we are well positioned to benefit from the rapidly growing M&E industry.
From 1995 till date Pen Studios has collectively associated with over 1125 feature films.
Pen Studios distributed the last film 'Angrezi Medium' before the pandemic in 2020, the film's run had to be cut-short for public safety theatres were declared shut. However, Pen Studios' production 'Gangubai Kathiawadi' was the first release in 2022 post pandemic, and it got footfalls back in Cinemas. Not only that it went on to win multiple awards across categories nationally and internationally. Pen Studios further continued its glory with 'RRR' that went on to win Oscar and achieved global fame. Pen Studios has multiple language rights of 'RRR' and it was released on multiple OTT platforms simultaneously.
Furthermore, Pen Studios and Pen Marudhar went on to release a host of big films in same year such as Attack, Vikram, PS-1, Vikram Vedha, Sita Ramam, Chup, Bhediya and Cirkus among others. We became the only studio that collectively contributed over 1000 crores in 2022 to the film industry & won over 66 awards globally.
We continued to associate with top projects in 2023, including Hollywood Films such as Korean Drama 'Decibel & 6/45' and the French film 'Three Musketers – D'Artaganan'. In Bollywood we had Akhanda, Chatrapathi, PS-2, Zara Hatke Zara Bachke, Satyaprem Ki Katha, Gumraah, Neeyat and the upcoming Jawan and Dream Girl-2.
Equipped with a strong balance sheet, a large content library and our more than three decades-long standing in the M&E industry, we will continue to capitalize on new opportunities. I believe that our company has strong business visibility for the next few years and will leverage multiple monetization channels as facilitated by the digital revolution. We are ready to capitalize the strong growth opportunity presented by the M&E industry and hope to generate good top-line and bottom-line growth for the next few years. I would like to thank you for your continued support and trust in the Pen Group. I would also like to thank our dynamic workforce who is the main reason for our success story. I remain grateful to all our stakeholders and assure you that we will continue our quest to build a wholesome family.
Our company's main focus for this year with the support of the Bankers / Vendors / Producers is to become the largest content Buyer and Seller of the country. We are also extending our Business for Satellite/Distribution/Digital division etc.
We are now 100% equipped with all types of Technology/ Teams, have the best organization in the media industry and we are focussing on giving good content to our viewers in all mediums.
Thank you.
Yours sincerely,
Dr. Jayantilal Gada
Chairman & Managing Director
Connect on Social Media: