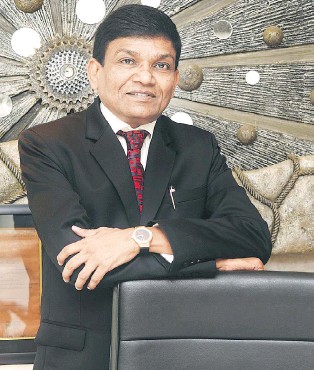 Dr. JAYANTILAL GADA TO ADDRESS STUDENTS AT HARVARD UNIVERSITY
Harvard University, USA, is among the most coveted institutes for higher learning in the world. The university, which boasts of an alumni list of renowned personalities like former US President Barack Obama, Facebook CEO Marck Zukerberg, Hollywood actress Natalie Portman, American business magnate Bill Gates, 48 Nobel Laureates, 32 heads of state and 48 Pulitzer Prize winners, has invited producer presenter Dr.Jayantilal Gada of PEN India LTD to address the students as part of a twoday Harvard India Conference.
Some of the other Indian personalities who would be enlightening the students are spiritual leader Sadhguru Jaggi Vasudev, political strategist-cum-JD(U) leader Prashant Kishore, actress Tanushree Dutta, Sachin Pilot (deputy Chief Minister of Rajasthan and President of the Rajasthan Pradesh Congress Committee), Jayant Rajaram Patil (Indian politician from Maharashtra), Dr. Indu Shahani and Bahubali director SS Rajamouli.
Student organisers of the annual event recently said that the idea behind the conference, which will be held on February 16 and 17, is to discuss and brainstorm on issues weaved around the theme "India at an Infliction Point."
"Since PEN is among the leading production houses in the country, known for backing quality cinema, who would be better than Dr.Jayantilal Gada to address young minds at Harvard," says a source.
Gada, who begun his career at his father's grocery store in Kurla, which is situated in hearts of Mumbai , went on to start a small video library. He left no stone unturned to make his production house, PEN, one of the leading players in the entertainment industry. Also, PEN is the largest content provider of Hindi feature films to television channels, which has offered the country its top software film library.
Priya, social entrepreneur and multifaceted professional from USA, who was also member and advisor on Tech and Innovation policy committee for Hillary for America 2016 Presidential campaign, is all praise for Dr Gada. She says, "Dr Gada personifies the saying, 'Where there's a will, there's a way.' He lives up to his mantra of life, which is — even if you have social, language and financial barriers, hard work and perseverance always pays off. He always says, 'The future belongs to those who believe in the beauty of their dreams'."
Youtube Link: https://www.youtube.com/watch?v=N-KbxvLxQb0